In this post i will show you how to recover the permanently deleted files, pictures from the hard disk in windows,linux and mac operating system.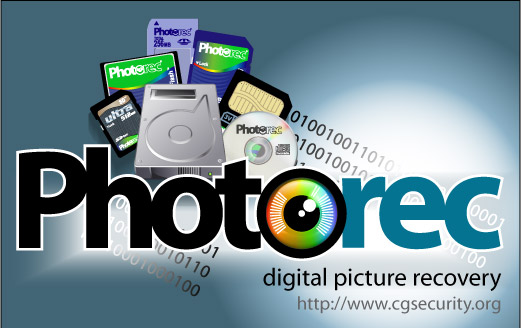 PHOTO REC:
PhotoRec
i
s file data recovery software designed to recover lost files including video, documents and archives from hard disks, CD-ROMs, and lost pictures (thus the Photo Recovery name) from digital camera memory. PhotoRec ignores the file system and goes after the underlying data, so it will still work even if your media's file system has been severely damaged or reformatted.
PhotoRec runs under
DOS/Windows 9x
Windows NT 4/2000/XP/2003/Vista/2008/7
Linux
FreeBSD, NetBSD, OpenBSD
Sun Solaris
Mac OS X
and can be compiled on almost every Unix system.
FILE SYSTEM SUPPORTED:
PhotoRec ignores the file system; this way it works even if the file system is severely damaged.
It can recover lost files from at least
FAT
NTFS
exFAT
ext2/ext3/ext4 filesystem
HFS+
ReiserFS includes some special optimizations centered around tails, a name for files and end portions of files that are smaller than a filesystem block. In order to increase performance, ReiserFS is able to store files inside the b*tree leaf nodes themselves, rather than storing the data somewhere else on the disk and pointing to it. Unfortunately, PhotoRec isn't able to deal with this - that's why it doesn't work well with ReiserFS.